I'm rewarding what I think is the most underrated dance of all time. Drum roll please……
The TWO STEP!!!
Uh huh… oh yeah. Sorry, I sort of forgot that you can't actually see me but this dance is EVERYTHING that you can think of but probably haven't given much time: the quiet friend and the uptight room-watching attendee, the close companion of the heavy metal nod and the tapping of the indie rock immersion, the country line dancer and the hip hop breaker, the fox trotting performer and the lovers rock sway.
From tottering toddlers to our cloud-haired friends, everyone can get in on this action and that's what's so incredible about this dance. It's understated and far from pretentious; it doesn't require a great deal of rhythm or memory.
…but wait there's more,
the two step is the one size fits all dress, the look that only your own additional flavours will complete. Some consider this dance to be the favourite move for those who maybe aren't as gifted in the realm of rhythm but what about those who don't want to dance up a storm? This dance reduces overexertion, saving clothes from perspiration stains that might be a source of embarrassment if you care. Therefore, maintaining your look for longer save for individual differences. Yes we shall move on.
How? Application to personal videos or social media posts, you only need to bring the party from your torso and upwards because when you shake your recording device that will be enough to make an inviting party scene. Don't ask. However, you could try it if you're into fun and able to laugh at yourself, are keeping up with appearances or advertising. Your videos will effortlessly go up with the entertainment factor.
Th two step is one of the heavy hitters that's not as celebrated as other daI'm going to guess that this is deduced to the understanding that the dance doesn't require professional training most because our specie has an incessant need for new and well that's okay because without the drive for creativity I wouldn't be writing at all. Derived from a combination of other dance styles the two step paved the way for a plethora of moves including the more recent Milly Rock (look at the foot work). This dance was first introduced and made popular in the 19th Century and is still know today, if only by name to some. My sensory-motor cortex was so impressed by this that it just fired the electrical impulses for me write this.
I don't know about you, but this makes me want to dance so I'm two stepping all day long.
HAPPY FRIDAY!!!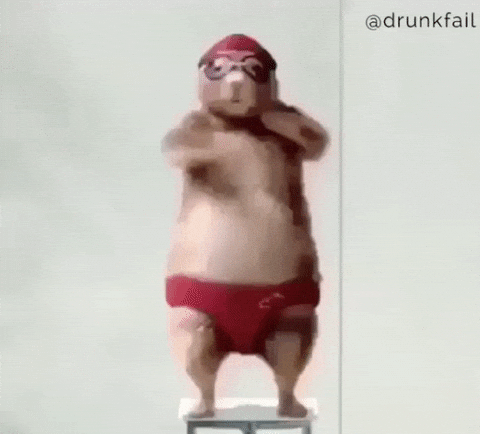 Sorry hamster get it together 🙄😂
All the best
Teherah xXx